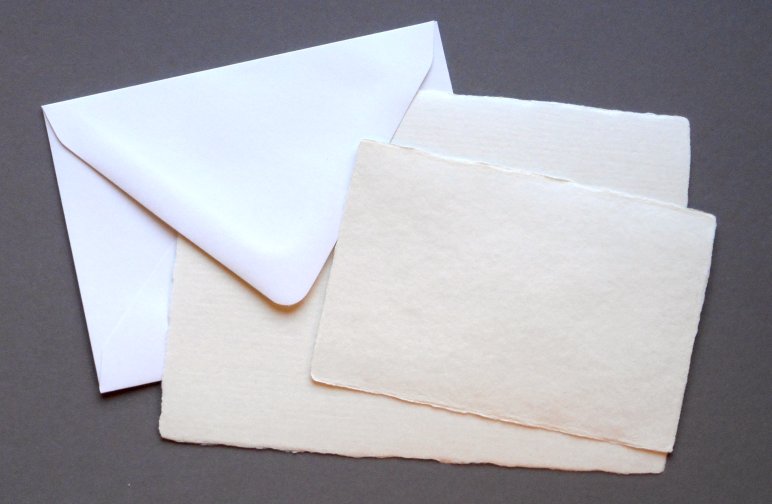 Washi Cards
Handmade of 100% Kozo, with four deckle edges, these elegant cards are perfect for creating works of art to sell or send to your friends.
The paper is sized, so it will accept either water or oil based inks exceedingly well.
In weight, these cards are similar to heavy card stock, while the envelopes are made from lighter weight paper.
The foldable card comes flat, for easy printing. It is not scored so you can leave it at the full 6" x 8" size or score well and then fold. Either the folded card or the postcard fit easily into the envelope.
The Light Natural colored cards are a soft ivory.
Shipping weight: 0.1 per set