Due to COVID19 we are short handed. All orders are filled in the order they are received. It is taking us 7-10 days to ship.
We are working as fast as we can. If you have an open order, contacting us about delivery times only slows everything down. For more information about what this means for your order click here. Thank you for your understanding and support.
Teachers: for information about ordering supplies for your on campus or online students click here.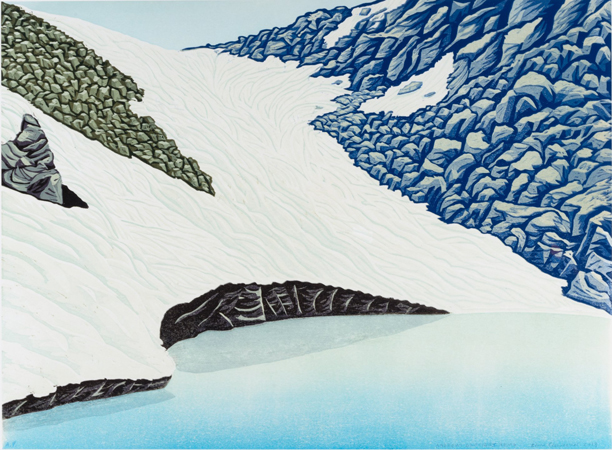 Madison, WI
Andrews Glacier II
17 x 23 reduction woodcut