Deluxe Kizuchi
Handcrafted from kashi (Japanese oak), these wooden mallets are used with the metal ringed nomi.
The distinctive "clack" as a mallet strikes the nomi handle is one of the most pleasant sounds in carving a wood block. These mallets are well balanced and have a hole in the handle for hanging.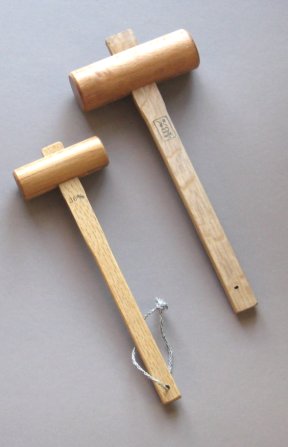 Standard Kizuchi
The deluxe model has a wooden wedge inserted in the part of the handle that extends beyond the mallet head to ensure a tight fit, and the craftsmanship is generally superior.