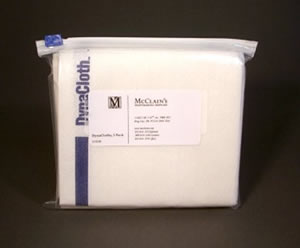 Dine-A-Cloths
These are the best lint-free cloths we have found for cleaning brayers, wiping rollers, removing ink from glass slabs and general clean-up.
Lint-free means they are great for wiping and manipulating ink on monotype plates. Also good for wiping intaglio ink from intaglio plates.
Cut down the 13" x 24" cloths to any size you like and they will not ravel or shred.
If you are using soy or water-based ink, you can wash them and reuse them again and again.
Fiber content is 60% Rayon/40% Polyester.