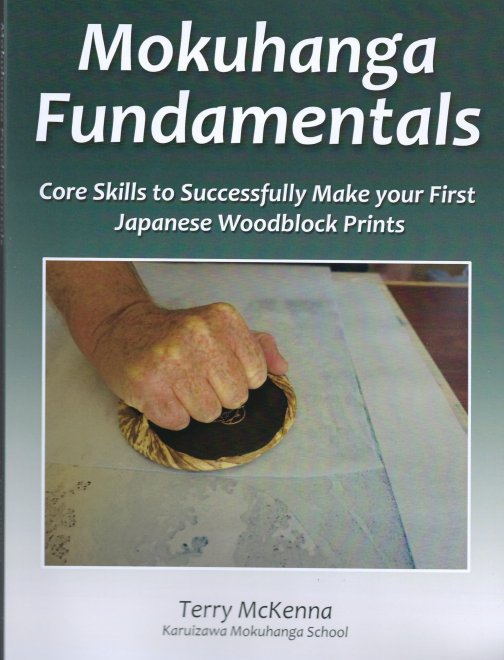 Mokuhanga Fundamentals: Core Skills to Successfully Make your First Japanese Woodblock Prints
by Terry McKenna
A practical and comprehensive guide to the Japanese style of printmaking. Detailed step-by-step instructions on the basic techniques of designing, carving and printing guide you from start to finish. The style is conversational and the book is lavishly illustrated with excellent, clear photos and drawings of every step. Packed with plenty of great tips and information about choosing wood, carving, sharpening tools, paper choices and much more. Excellent troubleshooting advice and lists of books, teachers, suppliers and Mokuhanga organizations round out the book.
Terry McKenna is the founder of the Karuizawa Mokuhanga School in Karuizawa, Japan. A student of Richard Steiner, Terry has made a career from Mokuhanga since 2009. He now lives in Japan, returning to his homeland Australia and to New Zealand to teach. Karuizawa Mokuhanga School offers residencies and online workshops. www.mokuhanga-school.jp
159pp, soft cover, 11.7" x 8.25" (29.6 x 21cm)
Shipping weight: 1.5 lb
*Currently out of stock. More should arrive in May/June, 2023. If you order one of these books, it will be placed on backorder and shipped as soon as possible. You will not be charged until we ship it and there is no additional shipping charged on backorders shipped within the U.S. Thank you for your patience.