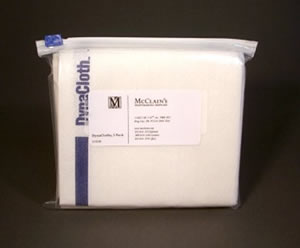 Dine-A-Cloths
These are the best lint-free cloths we have found for cleaning brayers, wiping rollers, removing ink from glass slabs and general clean-up.
Lint-free means they are great for wiping and manipulating ink on monotype plates. Also good for wiping intaglio ink from intaglio plates.
Cut down the 13" x 24" cloths to any size you like and they will not ravel or shred.
If you are using soy or water-based ink, you can wash them and reuse them again and again.
Fiber content is 60% Rayon/40% Polyester.
*Currently out of stock. More should arrive in June, 2019. If you order one of these, it will be placed on backorder and shipped as soon as possible. You will not be charged until we ship it and there is no additional shipping charged on backorders shipped within the U.S. Thank you for your patience.