New Dragon Skin
Dragon Skin is back! The manufacturer of the perforated metal sheet we used on the old Dragon Skin was discontinued, and through much research and testing we have found a new material.
We are very happy with the results of the silicon carbine sanding sheet on our new Dragon Skin; it splits the hairs on the Maru Bake equally well, and seems to work faster than the old abrasive.
Alaska Wilderness League: Ink for Alaska
Ink for Alaska is a juried printmaking show to benefit the Alaska Wilderness League, a leader in the effort to preserve wild lands and waters in Alaska.   Ink for Alaska will accept up to three images of original work inspired by Alaska and/or the northern wilderness.  Any hand-pulled printmaking process is accepted and the cost for participating is $25.  Prizes include gift certificates from us (McClain's Printmaking Supplies), Speedball and Graphic Chemical and Ink. The first place winner will be chosen for the Alaska Wilderness League 2016 Christmas Card.  Deadline: September 15th
For further information or to submit your work visit the Ink for Alaska website.
Japanese Woodblock at A6 Studio & Gallery
We are excited to see that A6 Center for Printmaking and Book Arts in beautiful Bend, Oregon has a bunch of Japanese Woodblock related events scheduled.  Here is the skinny:
Opening Japan: Three Centuries of Japanese Prints
Reception: Friday, September 2, 2016
Exhibit Dates: September 2 – November 20, 2016
Opportunity to view a print collection spanning three centuries
                Opening Japan Exhibit Tours
Saturdays at 4pm till the exhibit closes
                Lecture: Ukiyo-E As Pop Culture with Dr. Ann Wetherell
Tuesday, October 11 at 7pm
Wille Hall, COCC Coats Campus Center of Bend, Oregon
                Japanese Woodcut with Mary Brodbeck Workshop
Saturday and Sunday, October 15-16 from 9am to 4pm
Visit the A6 website for further information about these events and to learn more about the art center.
Moku Hanga Workshop with Alex Prentiss
Join Alex, the owner of McClain's Printmaking Supplies, for a four day Moku Hanga workshop at Atelier Meridian of Portland, Oregon. The workshop runs over two weekends, November 5 & 6 and Nov 12 & 13, from 10am to 4pm.  All skill levels are welcome.
Visit the Atelier Meridian website for further information or to sign up.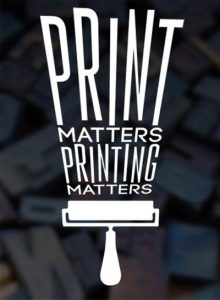 MAPC: Print Matters, Printing Matters
Mid-America Print Council (MAPC) Conference is  October 5-8.
This year the conference is hosted by Indiana University Southeast and the University of Louisville.
IMC 2017 Hawaii
The third biennial International Moku Hanga Conference 2017 will be held September 28th – October 7th  in Hawaii at two locations, in Honolulu at the University of Hawaii and at the Donkey Mills Art Center of Kona on the Big Island.
The mission of the IMC Association is to foster the expertise of waterbased woodblock printmaking professionals by continuing to improve the development of expression, tools and culture; to offer opportunities to present research and to share information; and to promote innovation and the dissemination of information about Moku Hanga (water-based woodblock printing).
Visit the IMC 2017 website for further details and a current schedule of events.